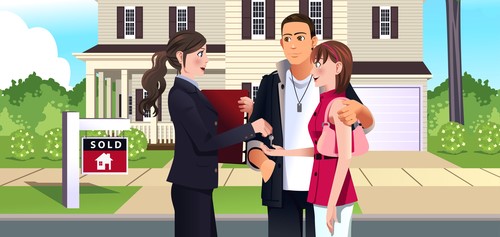 Now is the time you can engage that zealousness and SHOP TILL YOU DROP. You might be fortunate to find the home of your dreams quickly but if not you shouldn't feel insecure about the amount of time it is taking and your REALTOR should be patient too. After all, you are the one who is going to live in the house and pay for it so you need to be satisfied with your selection.
The internet is a great source for shopping the real estate market but it can also be misleading. A house that doesn't photograph well may be full of potential so keep an open mind when the REALTOR suggest that you should see a house that you haven't put on your list.
Take advantage of the search and save tools on the different sites. When you're alerted about a new listing that interest you be sure to contact your REALTOR right away. If you get prompt service, then that's a REALTOR you might want to stay with but if you have repeated lag time you might want to consider getting another REALTOR. Keep in mind that your REALTOR works strictly on commission and receives no compensation until you purchase.