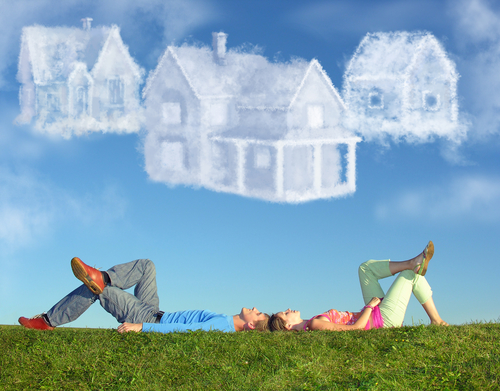 Before you leap into your real estate journey take a few minutes to review the steps that you will go through. If you would like a buyers consultation just call a Preferred Real Estate sales associate. We are always ready to engage new buyers and walk them through each step of their real estate journey.
Contact a Mortgage Loan Professional

Step 1 - Get Pre-approved For a Home Loan
Step 2 - Select a REALTOR
Step 3 - View Properties
Step 4 - Prepare an Offer
Step 5 - Negotiate the Offer
Step 6 - Inspections
Step 7 - Loan processing
Step 8 - Closing Day
---
STEP 1 - Get Pre-approved - Before you get overly zealous about looking at houses you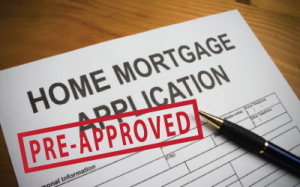 should take the time to get pre-approved for a home loan. Buyers often want to jump on out there to see what's available and then do the pre-approval thing later. But, putting this important step off will discourage your realtor from taking you seriously and making your needs a priority. It will also put you in a vulnerable position, because in the event you find the house you love, and want to make an offer on, it might not be considered because you haven't been pre-approved for the loan.
It takes very little time to pick up the phone and call a home loan officer. Over the phone, you can give minimal information including permission to run your credit and within a few hours to a couple of days you will know some important facts such as: how much home loan you qualify for, what type of loan best fits your needs, and how much money you will need to make the purchase.
Here is a caveat to remember! You might be pre-approved for a monthly mortgage amount of $900.00 but does that mean you can comfortably afford it? This is where you reign in that zealousness by refusing not to overspend on the house. You may love the house that a $900.00 payment can purchase but just as quickly as you fell in love with the house you can also fall out of love with it because the monthly financial strain is hindering you from affording an enjoyable lifestyle.
Enough about that, let's get back to the steps of getting pre-approved. It's quite simple! Just pick up the phone or send an email to your lender of choice. If you don't have one, give me a call and I can give you some names. The loan officer will ask about your debts, your income, and for permission to run your credit. Initially, the loan officer will give you a pre-approval letter. This letter means that based upon the information you provided, that you are approved for XXX amount of home loan. However, all this info must be verified, as well as job employment. If this information passes with flying colors, you now have ventured further into your approval process.
This pre-approval process has proven your creditworthiness and your ability to make the monthly payments. But it's still not a guarantee that you will get the loan. Sounds a little crazy, doesn't it? What the lender wants to know now is if the house you've selected passes appraisal value and condition. And, if it does, woohoo! You now have the guarantee of a home loan (IF) you don't make any changes to your financial status from the time of your pre-approval to the day of finalizing the purchase of your home. Don't worry! Your lender will instruct you in the do's and don'ts while you're seeking loan approval.
STEP 2 - Select a REALTOR - Just as you will be decisive in selecting a house you should also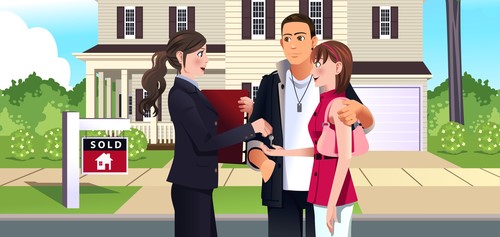 be in choosing a REALTOR to walk you through your real estate journey. You may be wondering, "why is this so important, aren't they all the same, and who do I choose?" Here are some answers to those thoughts.
WHY IS IT SO IMPORTANT? The home shopping and buying process can be a stressful experience because of the time sensitive issues, along with the contractual and lender requirements that are part of the purchase process. Your REALTOR needs to display the urgency to show you new listings as soon as they come on the market so that you don't miss any opportunity. And exemplify the ability to keep stress under control by managing the details and helping you to make timely decisions. You should never feel as you are on your own through this home buying journey.
AREN'T ALL REALTORS THE SAME? It is true that we all have access to the same marketing tools and training but all do not have the passion for working hard and smart for their buyers and sellers. And neither do all view this profession as a rewarding occupation of serving the public. In other words, for some, it's just about making the sale. And yet others, take seriously the need to put your best interest first.
HOW DO I CHOOSE? What's most important to you? Are you the type who cares more about personality, or can you set personality aside if knowledge and experience are at the helm of the relationship? Or, is personality, knowledge, and skill all equally important to you.

You can happen chance about your selection by merely calling the name on a sign or you can put forth a little effort and be decisive in your selection. A good place to start is by visiting the "FIND AN AGENT" section in realtor.com and Zillow.com and in the office websites such as our Agent Roster. Another way is to ask several people who they used.
Don't rule out a new REALTOR because they lack experience. A new REALTOR may have the passion and zeal that you need and who will also be running to their broker for guidance through every step.
STEP 3 - View properties - Now is the time you can engage that zealousness and SHOP TILL YOU DROP. You might be fortunate to find the home of your dreams quickly but if not you shouldn't feel insecure about the amount of time it is taking and your REALTOR should be patient too. After all, you are the one who is going to live in the house and pay for it so you need to be satisfied with your selection.
The internet is a great source for shopping the real estate market but it can also be misleading. A house that doesn't photograph well may be full of potential so keep an open mind when the REALTOR suggest that you should see a house that you haven't put on your list.
Take advantage of the search and save tools on the different sites. When you're alerted about a new listing that interest you be sure to contact your REALTOR right away. If you get prompt service, then that's a REALTOR you might want to stay with but if you have repeated lag time you might want to consider getting another REALTOR. Keep in mind that your REALTOR works strictly on commission and receives no compensation until you purchase.
STEP 4 - Make an offer - Now that you've settled on a property you should be prompt about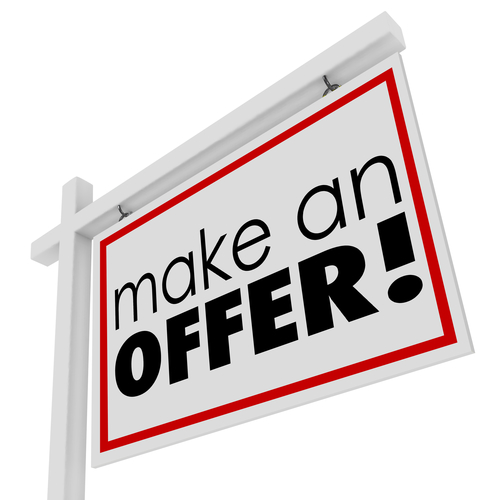 meeting with your realtor to make an offer. Lag time (or the time you take to think about it) can result in a lost opportunity. The only thing for certain in real estate is that it's unpredictable. A property can be on the market for months without any serious activity and then suddenly on the same day multiple offers can be presented. If this is the case, it becomes the listing realtor's responsibility to disclose that multiple offers will be considered.
How much to offer on a property is your decision. Your realtor cannot and should not make that decision for you. However, your realtor can and should provide you with information on properties that have sold which are similar. With this info, you can approach the offering process with confidence that you are not paying too much nor offering too low.
There are a variety of ways to write up your offer. Much depends on what's important to you and what is permissible by loan standards. For instance, do you need closing cost covered? If so, you should be open minded about offering higher. You may be hesitant about conditions, loan terms, etc. The contract defaults to several contingencies that protect you and give you a legal out in the event conditions are not to your favorable terms.
Upon completion of the offer your realtor will be prompt to pass it on to the listing realtor and then the negotiations begin.
STEP 5 - Negotiate the offer - Negotiations can be the most stressful time of the journey because of the uncertainty of what the seller(s) may be thinking and of the possibility of multiple offers being submitted.
The negotiation process might be settled within a few hours or it can take several days. During this time the buyer and seller may counter offer back and forth until an agreement is reached.
Here are some important facts to keep in mind during negotiations:
* If the seller thinks your offer is unreasonable, he/she may take offense and not respond
* Negotiations does not close the door to other offers being submitted
* The seller can stop negotiations with you prior to written acceptance of the final counter
* A verbal agreement isn't binding. Therefore you don't have a contract until all have signed
STEP 6 - Inspections - This next step in the purchase contract is referred to as "Inspections, Investigations & Reviews". Within 10 days the following inspections and investigations are to be completed.

* home inspection
* termite inspection
* other inspections
* homeowners insurance
* loan terms
A home inspection is not required by the lender. It is strictly for a buyer's benefit. It is for the purpose of providing an awareness of the overall condition of the property. If significant repairs are needed it may be necessary to renegotiate or to cancel the contract.
Shopping for and selecting homeowners insurance is part of the investigation process. In some instances, the cost of the premiums can be too high and force you into a lower purchase price.
You have five days to shop for acceptable loan terms, complete the application and to pay for the appraisal, or to cancel the contract.
STEP 7 - Loan processing - With Steps 1 - 6 behind you, it is now time to sit back and relax while the lender does their work. You may be asked to provide some documents during this time but for the most part, it is a time of waiting until the day of closing. The loan officer has been building a file on you which consist of documents you provided and what has been gathered in your behalf.
A major part of this process is the appraisal which the lender orders. It is for the purpose of determining that the home is worth the price you are willing to pay and that the conditions meet the minimal standards required by your loan type.
Another part of this process is the abstracting and title work. This is to determine that the property can pass with a clear title meaning no others hold an interest in the property that can prohibit it from a clear sale.
The timing for the seventh step can take 21 - 30+ days (depending upon the lender and loan type). Your file will pass through several underwriter approvals and upon the last approval, it will move to the closing process.
STEP 8 - Closing Day - Up until now the circle of communication has been between you, the lender and realtor. Now the closing company will join in to finish up the last details of the process.
A few days prior to closing the lender will send you closing disclosures that you must sign and return. This generally is no less than three days before closing.
Here are a few important details to remember about closing:
Even though a spouse may not be on the loan they still must be at closing to sign the mortgage documents.
Any monies required of you will need to be a cashiers check payable to the closing company. CASH WILL NOT BE ACCEPTED.
You must provide proof of identity (drivers license or some other form).
Generally, it takes 30 - 45 minutes to sign the loan and closing documents. Upon signing the documents you now get the keys to your new home.
For a detailed explanation of the buying process contact a Preferred sales associate. The Oklahoma Real Estate commission provides a detailed booklet on the buying process and can be downloaded at this link.